Welcome to Trauma Recovery International


We are the world's leading resource for DRUG-FREE
recovery from Post-Traumatic Stress Disorder for
combat veterans and victims of catastrophic events.


New Zealand Japan United States Somalia Iraq Russia

Pakistan Haiti China Australia Iraq Ukraine


Bosnia & Great Britain United Arab Brazil Turkey Canada
Herzegovin Emerites


DISASTER TRAUMA
Natural Disasters, Loss of Life and Property, War,
and Other Serious Trauma Cause Immeasurable
Emotional and Psychological Damage.


There is Hope and Recovery after Disaster Strikes

xxx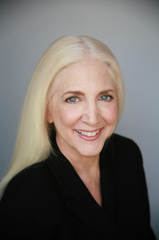 _What if I were to tell you there is an easy, safe and inexpensive way to be free of the symptoms of Post Trauma Disorder (formerly called Post-Traumatic Stress Disorder)?

It's true. I've experienced it myself. And I've helped hundreds of children, adults and veterans become symptom-free as well.

Hello. My name is Dr. Gay Larned. I'm a neuro-psychotherapist, educator, scientist, and consultant in advanced technologies for serious neurological conditions and disorders.

I founded Trauma Recovery International (TRI) to reclaim lives damaged by trauma. We provide drug-free programs that relieve symptoms of Post Trauma Disorder no matter how severe or how long the symptoms have lasted.

Trauma Recovery International was developed in 2010 for the purpose of making advanced technology for Post Trauma Disorder available anywhere in the world. Trauma Recovery International reclaims lives damaged by such things as natural disasters, catastrophic events, the loss of life and property, accidents, psychological and physical abuse, sexual assault, war and conflict, and other traumatic events.

CES, or cranial electrotherapy stimulation, is a completely safe treatment. Employing mild stimulation, CES uses "frequency modulation" to help restore emotional balance, returning optimum pre-trauma and pre-stress functioning. Through the use of frequency modulation the homeostasis of the biological central nervous system is enhanced. This homeostasis is the mechanism for intrinsic balance within a system.

CES is completely non-invasive. Unlike electro-convulsive shock treatment, no electricity is introduced into the brain at all.

TRI easily integrates 21st century technology with existing first responder, emergency, rehabilitation and preventive healthcare programs.

Our technology is safe, easy to use and cost–effective. The specific "frequency modulation" technology we use in our trauma recovery programs is the CES Ultra™ device.


---
'A Miracle in a Pocket'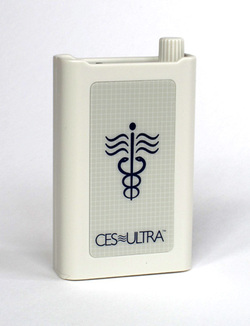 We call this life-saving device a "miracle in a pocket" because, measuring only 2.5" x 4", it is small enough to fit inside a pocket.

Our technology is safe, easy to use and cost–effective. The specific "frequency modulation" technology we use in our trauma recovery programs is the CES Ultra™ device. By simply attaching two ear clips and turning the battery-powered unit on, this small device can relieve the most severe symptoms of Post Trauma Disorder in a matter of weeks. (See CES Ultra™)

This amazing small unit reclaims lives by restoring balance in the "fright and flight" center of the old brain, or "reptilian" brain. This center is at the core of the central nervous system is highly vulnerable to stress and can be severely and permanently damaged by trauma. When this happens a condition develops called Post Trauma Disorder.

By using the CES Ultra™ only a few hours a day critical new energy is generated in the "reptilian" brain and balance is restored.

When this happens symptoms of Post Trauma Disorder simply drop away no matter how severe they are or whether the trauma took place weeks, months, years, or even decades before.



---
HEALTHCARE SAVINGS IN THE $100S
OF BILLIONS OF DOLLARS.

Trauma Recovery International uses 21st century drug-free technology that produces long-term savings.

SUCCESSFUL TREATMENT FOR POST
TRAUMA DISORDER
The CES Ultra™ is cost-effective, safe, and easy to use. Over the next several
years it will be an important part of sweeping changes in healthcare services
that will take place in every part of the world.

This advanced technology eliminates the need for extensive diagnostics and
expensive prescription drugs. It uses "frequency modulation" to balance and stabilize the central nervous system. When this happens symptoms simply drop away.

Trauma Recovery International is the world's leading resource for reclaiming lives damaged by trauma. TRI offers innovative trauma intervention and prevention programs.



Emergency Disaster Response

The Emergency Disaster Response Program was specifically
created for the immediate relief and prevention of symptoms of
head injuries and post trauma disorder when disaster strikes.


xxx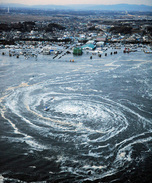 All Trauma Recovery International programs are drug-free and non-invasive. They can be safely used with children five years and older, adults of any age, and even with K–9 units for police, military, and search and rescue teams.

In addition to recovery programs for chronic Post Trauma Disorder, another essential service of Trauma Recovery International is immediate response after natural disasters and other traumatic and catastrophic events, including areas of famine, war and conflict.


---
Japan earthquakes and disasters 2011 Hurricaine Katrina USA 2005 Pakistan floods 2010-2011



Chili Volcanoes 2011 New Zealand earthquakes & floods 2010-2011 Record Tornadoes & Floods USA 2011


Trauma Recovery International Transforms Trauma into Triumph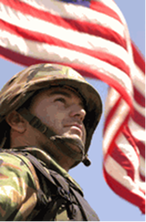 TRI is proud to serve those who risk their lives so that our freedoms may be preserved.